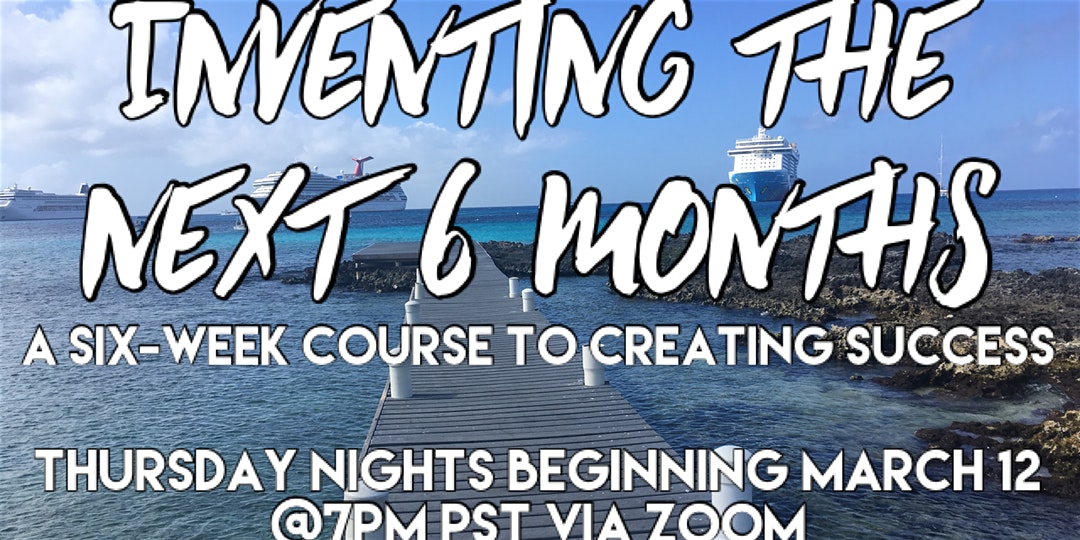 During this 6-week online Zoom class, Jennifer Hill & Shannon Leischner will be teaching an interactive 30 minute class every Thursday at 7pm PST for six weeks beginning on March 12th on how to invent the next six months of your life.
The curriculum will include:
-Are you managing your time or is your time managing you? This first module will focus on harnessing the time that you have each week and how you use.
-What are your triggers? This module will focus on uncovering your hidden triggers and exploring the triggers you are already aware of.
-How do you remove the triggers and road blocks that stop you? The third module is going to explore techniques for removing various triggers and road blocks that prevent you from accomplishing your goals and harnessing your time.
-What are the ways to easily and effortlessly release the stress you encounter when faced with the roadblocks and triggers in your life? The fourth module will include a meditation, and other techniques for stress release.
-What are the filters in your life, and how can you begin to choose your filters and/or remove them all together? The fifth module will explore the filters we see ourselves and the world through and how we can eliminate our filters if we choose to.
-What do you want your life to look like? The final module in this class will empower you to create the intentions you want to create in the coming six months.
Each week there will be exercises that participants will be invited to utilize in between modules.
*As an additional benefit, there is a special package offered to compliment this program where you will receive 3 hours of one on one consulting with Shannon or Jennifer (normally $750) during the six-week program plus the class itself for only $599 (a total savings of $250).